1/1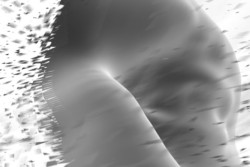 ---
INVARIANCE
World Premiere
United States, 2008, 5 min
Festival Year:2009
Category:Animation
Sales:David Sarma, Brooklyn, NY 11201 - T: 917-375-8730
Email:david@davidsarma.org
Synopsis
In studying math, I recognized a distinct visual underpinning to my preferences and style of working. This project is an attempt to provide a characterization of the visual language developed for use in creative work, providing language-oriented structure and operations on physical events. The time-based piece is a description of an experience, a sequence of events common in doing creative work: some initial disturbance, an unstructured drawing phase, the longer drawn out work and discovery, up to some stillness, and then a statement of a resolution. This piece and also an associated set of drawings approach many of the same issues: discrete, language-oriented spaces versus continuous, image spaces, the conflicts that arise between the two, and some proposed solutions.
Trailer
About the director
David Sarma is from New Orleans, and currently in Brooklyn, New York. He studied at New York University (BA Math, 2002) and the School of Visual Arts (MFA Computer Art, 2008). He has worked in various contexts at the NASA-Goddard Institute for Space Studies, Sony Music Studios, H. Theophile, and Framestore, currently retouching and working in visual effects. Violin, photography, and dance served as primary artistic background. Current interests include drawing and dancing, often at Union Square.
Notes
Director David Sarma will be available for Q&A after the screenings.
Related links