1/1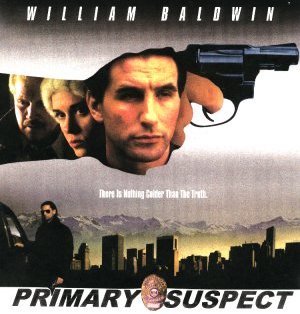 ---
PRIMARY SUSPECT
US Premiere
United States, 2000, 92 min
Shooting Format:35mm
Festival Year:2000
Category:Narrative Feature
Cast:Willam Baldwin, Brigitte Bako,
Sales:Award Entertainment, 1741 N. Ivar Ave. #106 Los Angeles CA 90028
Synopsis
On a personal mission to destroy his wife killer, a Denver cop (William Baldwin) joins a rogue operation that goes bad, finds himself under suspicion of murder - yet still manages to restart his life.
About the director
Former actor JEFF CELENTANO met with immediate success when he turned to directing in 1992. He staged South Africa's award-winning play "Soweto's Burning" in Los Angeles where his production attracted awards as well as was named the Los Angeles Times' "Pick of the Week" for three weeks running. Celentano made the transition to film director with the surreal comedic short "Dickwad," which won both the "Best Original Comedy" award at the Houston International Film Festival and the Silver Award at the Philadelphia International Film Festival in 1994. With numerous additional invitations, Jeff Celentano had gained acceptance on the "festival circuit".
Related links