1/1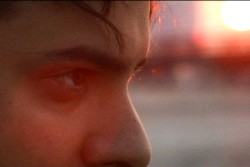 ---
SEA LEGS
World Premiere
United States, 2009, 82 min
Shooting Format:MiniDV
Festival Year:2009
Category:Narrative Feature
Cast:Craig Butta, Veronica Austin, Jimmy Smith
Crew:Executive Producer: Craig Butta - Producer: Anna Seidman - Screenwriter: Craig Butta - Editor: Craig Butta - Cinematographer: Sean Williams - Original Score: Russel Smith - Sound: Will Lear
Sales:Craig Butta, Director - Brooklyn NY 11231 - T: 718 619 9037
Email:craigbutta@gmail.com
Synopsis
With the power of gesture and a minimum of words, a riveting character embarks on a doomed enterprise -- his responsibility for his father's inheritance is transformed into a search for elusive, otherworldly beauty. Sea Legs is a vivid, harrowing journey through the funk, vitality and downward spiraling world of Coney Island.
Trailer
About the director
Craig Butta is a native New York artist who has been working in film and theater for most of his life. His short film Coney Island, USA, which he wrote, directed and starred in, premiered at SXSW in 2007, then traveled the country playing various film festivals and finally was acquired by PBS for their ReelNY series. As a stage actor, Craig has worked with some of Off-Broadway's most interesting and avante garde talents. Most recently he appeared in a stage adaptation of Francis Ford Coppola's "The Conversation," with the legendarily brutal theater ensemble 29th street Rep. Sea Legs is Craig's first feature film.
Notes
Filmmaker Craig Butta and Cast & Crew will be available for Q&A after the screenings.
Related links