1/1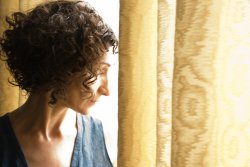 ---
TIDE
(Le Vivier)
US Premiere
Cast:Agnès Adam, Baptiste Roussillon
Crew:Executive Producers: Olivier Bourbeillon - Cinematographer: Raul Fernandez
Email:guillets@hotmail.com
Synopsis
Barricaded in her mansion, Mathilde takes care of her husband Andrew, who is suffering from a very strange disease. Mathilde must also defend against those who would like to enter and carry Andrew away. But keeping Andrew will soon be much too difficult, and there will only remain one ultimate solution.
About the director
Sylvia Guillet lives in Paris, France.
Notes
Director Sylvia Guillet will be available for Q&A after the screening.
Related links