1/1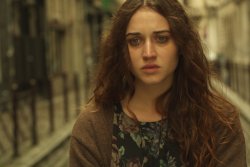 ---
LEA'S SUNDAYS
(les dimanches de léa)
World Premiere
France, 2011, 19 min
Shooting Format:RED
Festival Year:2011
Category:Narrative Short
Cast:Lucile Krier
Crew:Cinematographer: Raphael Van Sitteren - Editor: Sacha Basset Chercot
Email:citizen.yo@gmail.com
Web:www.wide-shot.fr
Synopsis
Lea, 18, woke up naked with a killer headache in the bed of a stranger who must have been twice her age. All she remembered from the night before was heading to that party, drinking way too much, then...blank.
Trailer
About the director
Born and raised In lille, France, Yohann Kouam briefly attented IAD (Institut des Arts de Diffusion). Les dimanches de Léa is his second short film.
Notes
Director Yohann Kouam will be available for Q&A after the screening.
Related links