Latest News: RELEASE NEWS: Cut To Black, the BFF 2013 Audience Award Winner, will have its New York theatrical premiere at Cinema Village on October 18th. For more information, visit www.cinemavillage.com
1/1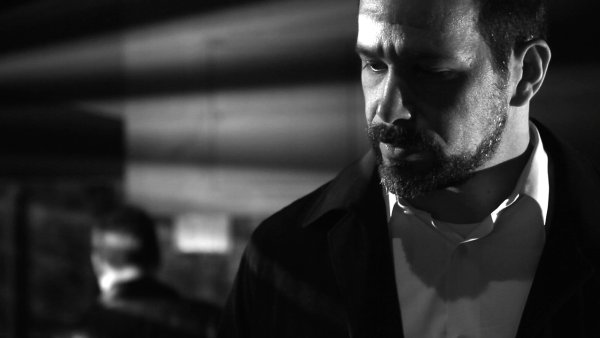 ---
CUT TO BLACK
World Premiere
Cast:Jillaine Gill, Dan Eberle, James Alba, Joe Stipek, Beau Allulli, Alexandra Mingione, Ivan Santiago, Ian Paola, Ariel Pavone, David Vega, Teri Merry, Paul Bowen, Leah Rudick, Chris Graham
Crew:Producers: Danielle Primiceri, Dan Eberle, Per Anderson - Screenwriters: Dan Eberle - Cinematographer: James Parsons - Editor: Timothy Mcgonagle - Composer: Bob Hart, Zack Hexum
Email:contact@insurgentpictures.com
Synopsis
Bill Ivers, a disgraced ex-cop, is hired by a wealthy former friend to rid his estranged daughter Jessica of a stalker. Soon, Bill finds himself interceding in Jessica's increasingly complicated life, caught between the crushing debt of a dangerous loan shark, and the specter of her father's shadowy past.Cut to Black is a story of desperate people living in the wake of bad choices, trying to make the most of what's left of their time in this world.Shot in lavish black and white tones, Cut to Black is a gorgeous cinematic tribute to classic noir, set against stark, gritty urban modernity. Nobody gets away clean in this tough story of love, loyalty, and the inevitable conclusion we're all headed for.
Trailer
About the director
Dan Eberle was born in 1974 in San Diego, California. He is a film actor, director, writer, and producer. Dan studied film production under Academy Award nominated filmmaker Steven Bognar (The Last Truck, A Lion in the House). Dan's films have been distributed all over the world, and won numerous awards for outstanding directorial achievement. His features include JailCity (2006), The Local (2008), Prayer to a Vengeful God (2010), and Cut to Black (2013). Dan resides in Brooklyn, New York with partner and co-producer Danielle Primiceri, where he founded the production company Insurgent Pictures with Tim Guetterman.
Notes
Director Dan Eberle, Producer Danielle Primiceri and their cast will be available for a Q&A after the screening.
Related links