1/1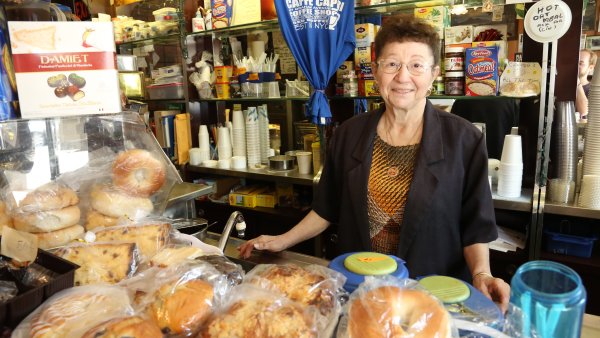 ---
CAFFE CAPRI
World Premiere
Director: Casimir Nozkowski
United States, 2012, 6 min
Shooting Format:HDV
Festival Year:2013
Category:Documentary Short
Crew:Cinematographer: Casimir Nozkowski - Editor: Casimir Nozkowski - Composer: Alexander Strung
Email:casimir.nozkowski@gmail.com
Synopsis
Caffe Capri is a movie about an Italian coffee shop in Williamsburg, Brooklyn, run by a brother and sister-in-law for almost 40 years. A truly one-of-a-kind establishment, this documentary captures their regulars, their history and their incredibly high standards for iced coffee - so good you have to drink it year round. The neighborhood changes around Sarah and Joe - the owners of Caffe Capri - but they stay the same.
Trailer
About the director
Casimir Nozkowski is a filmmaker whose movies have been seen on TV, online, in festivals around the world and at casimirnozkowski.com. He's been interviewed on The Tonight Show, on MSNBC, KROQ LA, and NPR. He writes and produces the on-air promotion for "Mad Men" and co-founded and directs the "Internets Celebrities" - a documentary group featured in the New York Times. He sits on the board of directors for Rooftop Films and recent work includes his short documentary "Andrew Sarris - Critic in Focus" premiering at the 2011 Telluride Film Festival and selected for use at the 2013 Academy Awards.
Casimir Nozkowski's filmography
Notes
Director Casimir Nozkowski will be available for a Q&A after the June 2 screening.
Related links