1/1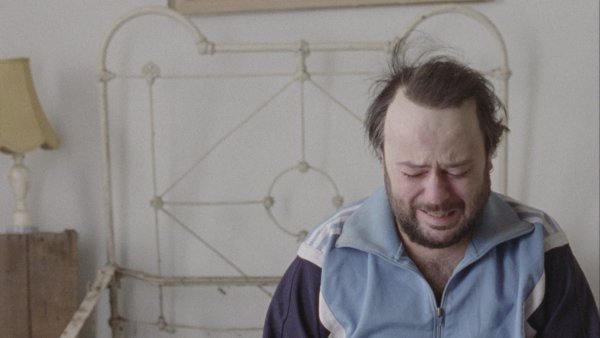 ---
PLAYPALS
NY Premiere
Australia, 2012, 11 min
Shooting Format:Super 16
Festival Year:2013
Category:Narrative Short
Cast:Shane Gregory Gardiner, Peter Flaherty
Crew:Producers: Benjamin Gilovitz, Ruth Morris, Yianni Warnock - Screenwriters: Yianni Warnock - Cinematographer: Ian Jones
Email:yianni@daseinproductions.com
Synopsis
A man yearns helplessly in his home attempting to deal with the small task of existing.
Trailer
About the director
Yianni Warnock is a Melbourne-based filmmaker. Raised in the secluded Victorian farmlands he re-located at the age of 17 to study cinema and philosophy. Yianni more recently went back to do a masters at the Victorian College of the Arts where he made the two latest short films, Man on Earth and Playpals. Most recently Yianni Warnock has just finished his latest short film Happy with Bear.
Yianni Warnock's filmography
Filmmaker's note
Playpals was born of a lucid dream I had about two grown men play-fighting. The theme of emotional immaturity lingered alongside the character of an adult man struggling to deal with and articulate his inner life. The resulting film is a distanced study of human loneliness, communication and miscommunication. It's the product of an ongoing interest in the different and often absurd ways human beings act out their inner feelings. In Playpals it's through a farcical and animalistic means of male bonding, however it is also the depiction of a nonetheless authentic act - one that transcends the characters' disconnection but also reinforces it.
Related links