1/1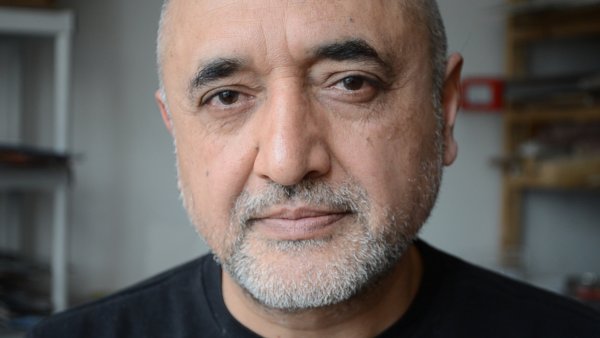 ---
SIXTY SECONDS
World Premiere
United States, 2013, 3 min
Shooting Format:HDV
Festival Year:2013
Category:Experimental
Crew:Executive Producers: Nathaniel Lieb
Email:fishfloats@earthlink.net
Synopsis
Sixty people were asked to time themselves for one second each. They were then edited into a one 'minute' film.
About the director
Nathaniel Lieb is an artist living and working in Brooklyn NY. His first film was made was for a class at Syracuse University. It was a three-minute reel of pumping gas that the lab miss developed, sort of solarizing it. He showed it. As an artist he has come to filmmaking indirectly using it at first for visual documentation of his physical actions. What he likes about the process is this ability to capture resonance and meaning beyond the thing itself. This is his first time participating in a festival and he is enthused to be a part of it. Nathaniel also shares his knowledge at various universities throughout the New York area.
Filmmaker's note
If an echo is the reflected reaction to an action, we are our peripheral presence, not our matter but rather our wake. Our inner selves are vast, limitless with infinite passageways yet still contained by a skin only fractions thick. This then is my mapping and musings. Intent conceals what I reach for, leaving only the conscious picture, not the self. Often I notice the byproduct of creation is more "significant" then the intended. The under laying foam used to absorb my jigsaw blades thrusts becomes a drawing far more engaging then the original cut ever was. This same foam elsewhere has a ring of pins encircling a small bag of screws, created as I absently pulled them from another project. These are traces of a mind at work while simultaneously reveling in a chance to play. These are the pictures of the self. The discarded clothes that reveal with Holmesian acuity the disrobed person who shed them.
Notes
Director Nathaniel Lieb will be available for a Q&A after the screening.
Related links