1/1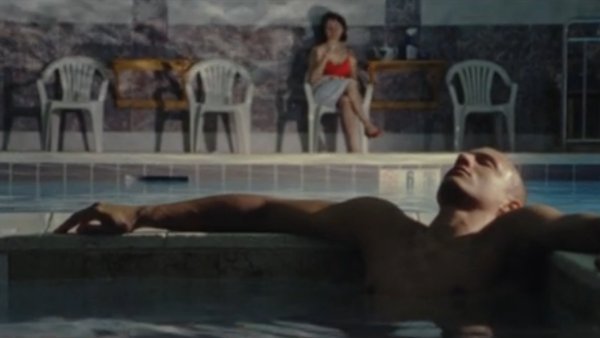 ---
A CRACK
World Premiere
United States, 2013, 10 min
Shooting Format:Super 16
Festival Year:2014
Category:Narrative Short
Cast:Ruisdael Cintron, Valerian Kirkitadze, Andriy Milavsky, Halyna Gebura, Aaron Jones, Sabrina Rivera, Rafael Martin, Roosevelt Anderson
Crew:Producers: Lilian Mehrel, Joyce Sherri - Screenwriters: Lilian Mehrel - Cinematographer: Federico Cesca - Editor: Lilian Mehrel
Email:lmehrel@gmail.com
Synopsis
A crack in everything, that's how the light gets in: memories and music reverberate around a man as he steams in a Russian bathhouse. Each sad-eyed stranger he encounters shares some human experience - each sadness, some peace.
Trailer
About the director
Lilian Mehrel distills the humor and poetics of life into stories. She was born to a Kurdish-Iranian mother and German-Jewish father, sparking her life-long experience of multiple worlds and the absurd: from melting-pot Miami public school to Dartmouth, from her work at Seeds of Peace and the State Department to founding YALA Peace - a creative leadership program for diverse girls at the Arab Jewish Community Center of Yafo. Inspired by her own paradoxical existence and experience, Lilian illuminates unexpected universalities. As a Dartmouth Senior Fellow, she wrote and illustrated a 226-page hybrid-family memoir. As an MFA candidate at NYU Graduate Film, she has written, directed, edited, and produced multiple projects, including a James Franco behind-the-scenes series. Her films have won her awards from ABC/Disney (NYWIFT), Alfred P. Sloan, Tisch, and nominations for Kodak, National Board Review, and BAFTA. She is a Paul and Daisy Soros Fellow for New Americans.
Notes
Director Lilian Mehrel will be available for Q&A after the screening.
Related links