1/1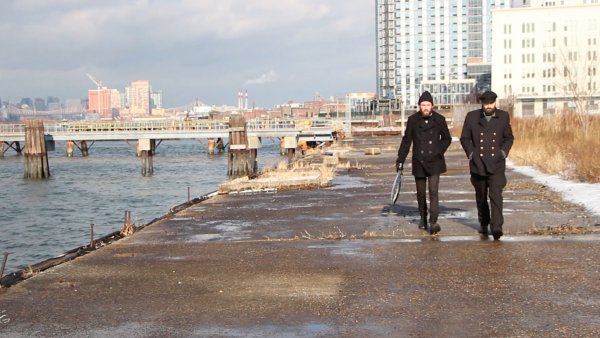 ---
THE SHIPSMEN
East Coast Premiere
Director: Erik Christopher Lopez
United States, 2014, 3 min
Shooting Format:HDV
Festival Year:2014
Category:Experimental
Crew:Screenwriter: Erik Christopher Lopez
Email:erikchristopherlopez@gmail.com
Web:www.shipsmen.com
Synopsis
In the underground fish oil cologne trade, no one is safe and everyone gets caught... The Shipsmen is an extended music video/commercial for a discreet brooklyn-based bespoke cologne manufacturer that specializes in fragrances made from local fish oils.
Trailer
About the director
Erik Christopher Lopez is a writer/director known for his strange and funny short films and offbeat scripts. For more than a decade he has collaborated with various industry professionals on both coasts, creating and consulting on a wide range of films, television pilots and screenplays. Festivals include Dances With Films, Brooklyn Film Festival, Brownfish Short Film Festival, NexTV Writing Competition, and New York Television Festival.
Filmmaker's note
Real fish, real snow, really cold. That sums up this winter's shoot of The Shipsmen. We fought frostbite, winter storms and the odor from the back of the van - "fresh" fish from Chinatown. Signing on New York legend "Al's Limo" was easy - the big challenge was finding a boat after most of them were already out of the water. But Captain Rich came through and we got the icy shots we needed - without slipping off of the snow-covered bow of the "Island Girl" - a trusty crab fishing boat that has seen its fair share of Shipsmen.
Notes
Director Erik Christopher Lopez will be available for Q&A after the screening.
Related links