1/1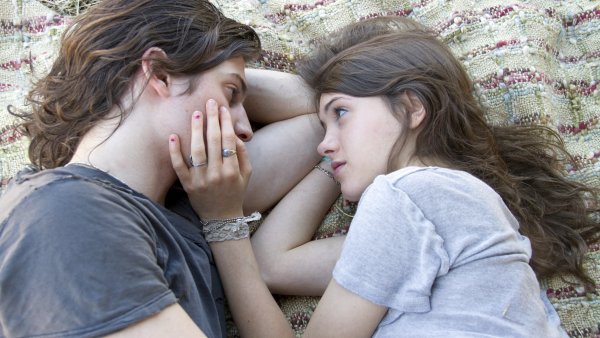 ---
I BELIEVE IN UNICORNS
NY Premiere
United States, 2014, 80 min
Shooting Format:Super 16
Festival Year:2014
Category:Narrative Feature
Cast:Natalia Dyer, Peter Vack, Julia Garner, Toni Meyerhoff, Amy Seimetz
Crew:Executive Producers: Allison Anders, David Kupferberg, Castille Landon - Producers: Heather Rae - Screenwriters: Leah Meyerhoff - Cinematographer: Jarin Blaschke, Shlomo Godder - Editor: Kevin Messman, Michael Taylor, Becky Laks - Composer: Sasha Gordon
Email:info@unicornsthemovie.com
Synopsis
I BELIEVE IN UNICORNS takes us on a road trip through the stunning and complex landscape of troubled young love. Davina is an imaginative and strong-willed teenage girl who often escapes into a beautifully twisted fantasy life. Having grown up quickly as the sole caretaker of her disabled mother, she looks for salvation in a new relationship with an older boy. Davina is swept into a whirlwind of romance and adventure, but the enchantment of her new relationship quickly fades when Sterling's volatile side begins to emerge.
About the director
Leah Meyerhoff's debut feature film I BELIEVE IN UNICORNS premiered in the narrative competition of SXSW 2014 and is currently traveling the film festival circuit. Her previous short films have screened in over 200 film festivals, won a dozen awards, and aired on several cable networks. She has been shortlisted for the Gotham Awards and received high profile grants from IFP, the Tribeca Film Institute and the Adrienne Shelly Foundation. Her short film TWITCH was shortlisted for a Student Academy Award, won a Slamdance Grand Jury Prize, and was picked up by IFC, PBS, Hulu, and Skandinavia TV. She directed a commercial for CONVERSE and music videos for TRIPLE CREME, JOAN AS POLICE WOMAN and LUFF, which aired on LOGO and MTV. Leah also starred in the docudrama FILM SCHOOL on IFC. Leah participated in both IFP's Emerging Narrative Labs and Narrative Finishing Labs. She was one of ten filmmakers chosen for the New York Film Festival's Emerging Visions program, one of eight filmmakers in the 2013 Tribeca All Access Labs and was recently honored with the Adrienne Shelly Director's Award. Leah is a Tribeca Film Institute mentor and the founder of Film Fatales, a female filmmaker collective based in New York. She is a Brown University graduate and Dean's Fellow in Graduate Film at NYU.
Leah Meyerhoff's filmography
Filmmaker's note
This is a deeply personal film. I grew up taking care of my mother who has Multiple Sclerosis and has been in a wheelchair since I was two years old. For my debut feature, I returned to my childhood home and cast my mother to be in the film alongside a terrific young actress playing a fictionalized version of my younger self. I BELIEVE IN UNICORNS tells the story of a young girl who runs away from home and into the arms of an older boy, only to discover that their new life together is not the fantasy she had imagined. I believe it is important to tell stories with strong female protagonists and wanted to create a character who is raw, vulnerable, and acts based on impulses that she does not yet understand. Through an honest yet artful portrayal of a complex young couple in a difficult relationship, this film hopes to provoke dialogue and show other young people that they are not alone.
Notes
Director Leah Meyerhoff, actress Natalia Dyer, actor Peter Vack and various cast and crew will be available for Q&A after the screening.
Related links