1/1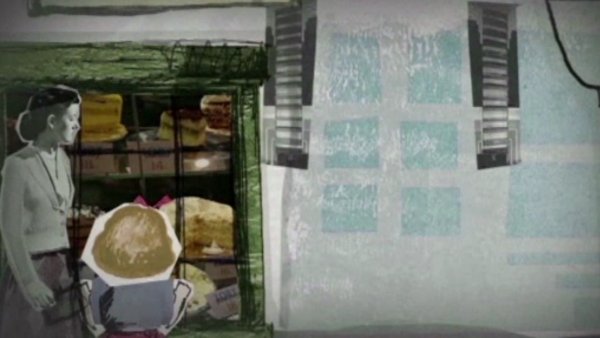 ---
WARSAW, JANUARY 2011
NY Premiere
Director: Miriam Harris & Juliet Palmer
New Zealand, 2013, 9 min
Festival Year:2014
Category:Experimental
Crew:Editor: Miriam Harris - Composer: Juliet Palmer
Email:mharris@unitec.ac.nz
Synopsis
The film explores issues of temporal and geographical dislocation and simultaneity, experienced two years ago when Harris visited a wintry Warsaw, the childhood home of her Polish Jewish mother. In this age of the Internet and global shrinkage, she found that Warsaw's multiple layers of history were intermingled with emailed narratives from an Auckland summer, stories relayed by her mother via Skype, and international pop cultural references that ranged from Angelina Jolie to Calvin Klein.
About the director
Miriam Harris is an artist and animator from New Zealand. She completed a Post Graduate Diploma in Digital Animation at Sheridan College, Toronto, and has degrees in fine arts and literature. She is a Senior Lecturer in Graphics and Animation at the Unitec School of Design, Auckland, New Zealand. She also writes about animation, and her essay on Len Lye was published in the book "Animated Worlds", an anthology of essays by international animation scholars. Juliet Palmer is a Toronto-based composer who grew up in New Zealand, and moved to New York in 1990 to work with Meredith Monk. She completed her doctorate in composition from Princeton University in 1999. She has composed sound and music for a number of performances in Toronto and Canada, as well as international projects. Her music has been described as "a genre-bending, groove-laden universe of humour and iconoclasm". Working in diverse media, her output ranges from chamber music to multimedia installations, dance, music theatre, opera and symphonic works.
Miriam Harris & Juliet Palmer's filmography
Filmmaker's note
'Warsaw, January 2011' is an experimental animated film directed by animator/artist Miriam Harris and composer Juliet Palmer, and created in collaboration with Kate Barton and Jean Martin. In this evocation of the past and present, and the real and imagined, live footage filmed in both Warsaw and Auckland co-exists with drawing, collage, old photographs, and puppets, that has recourse to a rich East European tradition of modernist graphics and animation. The approach to sound is similarly textured, incorporating recordings made on location, twenty-first century experimental compositions, the human voice, pre-war poetry by the Polish Jewish writer Julian Tuwim, and excerpts from the nineteenth century work of Warsaw composer Frédéric Chopin.
Related links