1/1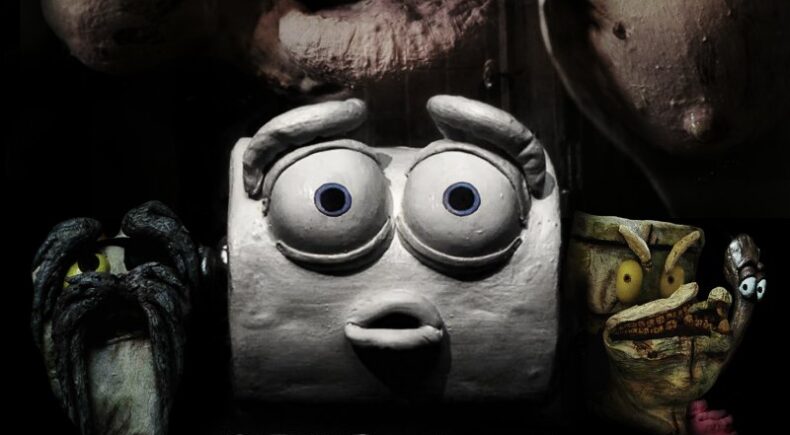 ---
T.P.
US Premiere
Director: Bob Blevins & Bradly Werley
United States, 2015, 10 min
Festival Year:2015
Category:Animation
Crew:Producers: Bob Blevins, Bradly Werley - Screenwriters: Bob Blevins - Cinematographer: Bob Blevins - Composer: Bob Bergen
Email:bobblevins24@yahoo.com
Synopsis
A naive roll of toilet paper awakens in a disgusting gas station bathroom, and is horrified to discover what fate has in store for his kind. Inspired by his traumatized but well intentioned companion, he resolves to escape captivity and determine for himself how his destiny will unravel.
Trailer
About the director
Bob Blevins is a writer, animator, and filmmaker from Chicago, Illinois. Having completed his 2009 student film "Life on the Rocks" at a local community college, Bob journeyed to San Francisco to study animation at the Academy of Art University. He dropped out after two semesters. After leaving school Bob met a fellow artist and dreamer named Bradly Werley at an animation networking event, and in 2010 they began collaborating on their first film "T.P." Using animation examples from "T.P." Bob got jobs working as a production assistant for filmmakers like Henry Selick and Phil Tippett, which eventually led to an opportunity to animate the ShadowMachine feature film "Hell and Back". Since then Bob has done his part to complete "T.P." while also working as an animator for clients like Amazon Studios. Having had all other hobbies strangled in recent years by the immense workload demanded by stop motion filmmaking, Bob now looks forward to pursuing other interests like screenwriting and stand up comedy. Bradly Werley is an independent filmmaker originally from Ephrata,Pennsylvania. Inspired with a passion for character design and unique storytelling, he developed his love for film making in the 8th grade after producing his first short film for a class project. He's managed to produce several award-winning animated shorts throughout high school and continued to earn scholarship success with his films during his four years in college. Since obtaining his BFA in New Media and Sculpture from Maine College of Art in Portland, ME, Werley has gone on to teach the art of stop motion animation and puppet fabrication at the Academy of Art University in San Francisco, CA, and work professionally under the direction of stop mo masters; Henry Selick, Phil Tippett and Travis Knight. Werley currently works for Laika Animation and has worn many hats on the production of T.P. including art director, storyboard artist, character and set designer and prop, set and puppet fabricator among others. He is very proud and excited to finally show this frame by frame labor of love, 4.5 years in the making, to the world!
Filmmaker's note
At this very moment hundreds of independent filmmakers are planning, building, and even shooting their next big idea in their apartments, basements, backyards, and garages. Some of these films will have the opportunity to be seen by many appreciative audiences, but far too many will not. We knew from the very beginning that the latter category is not for us, and it is our highest ambition to not only make great films, but to share them with as many people as possible. As a creative team we made the decision over four years ago to combine our passions for animation and the art of storytelling. By pairing a solid story foundation with unique world and character designs we believe that we can create films that inspire laughter, suspense, and joy. We hope that by the end of this film one or two tears may even be shed, because when the last frame is shot, that is why we make films.
Related links