1/1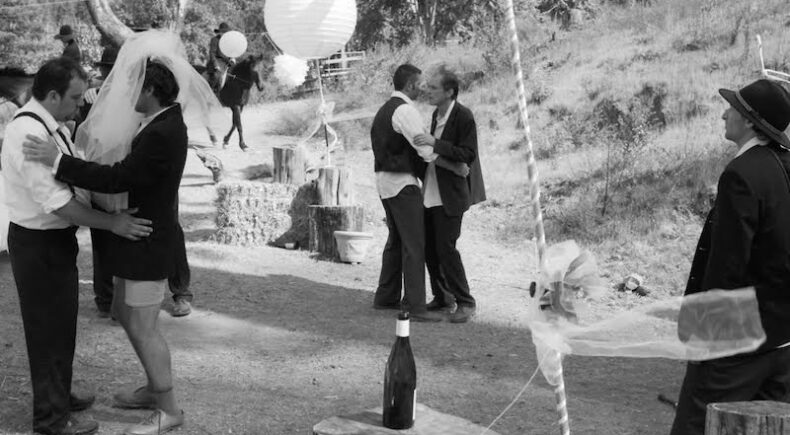 ---
SILENTIUM DEI
East Coast Premiere
United States, 2015, 14 min
Shooting Format:RED EPIC
Festival Year:2016
Category:Experimental
Cast:Amelia Huckel-Bauer, Matt Szymanowski, Brendan Sweeney, Brandon Hamilton, Toni Kent, Allison Farquhar, Sue Landaiche, Michael Hammer, Tyler Burke, William M Rogers, Brandon Burke, Maciej Grebowicz, Ismael Robles, Kris Wilcox, Taiowa Osceola Cordts, Brandon Eversole, Keith Curry Jr.
Crew:Producer: Anne Gregory - Screenwriter: Attila Rostas - Cinematographer: Stephen Berke - Editor: Stephen Berke, Nathan Burke, Attila Rostas - Sound: Nathan Burke - Composer: Matt Mclean - Music: Margarita Pinkosz - Art: Erin Dinsmoor
Email:attila.rostas111@gmail.com
Synopsis
Silentium Dei is a single and continuous long take film about ritual, chauvinism, and human brutality. Inspired by true events, the film sets forth after a country wedding where a group of men take part in a strange celebration.
Trailer
About the director
Attila Rostas is an award-winning, Hungarian born writer/director, a former Brooklyn resident who lives in the San Francisco Bay area. His film SILENTIUM DEI premiered at the 23d Raindance Film Festival in London (UK) then got accepted to festivals in Rome (Italy), Lyon (France), Tehran (Iran), and Los Angeles where he won Best Experimental Film Award and screened in Hollywood. His shorts GLOOMY SUNDAY and THE AUDITION were screened at festivals in New York City, Barcelona (Spain), Toronto, Pori (Finland), and Lafayette. He co-wrote NOTHING the award winning family drama in Memphis, TN, and produced and co-wrote a SF short drama WAKENING. After graduating with MBA from Pace University, NYC, he studied filmmaking at New York Film Academy and finished his studies at FilmschoolSF, San Francisco. He is currently working on his debut Feature film that takes place in the 40's of California with the Japanese-American internment in its epicenter.
Notes
Director Attila Rostas, Producer Anne Gregory, Cinematographer Stephen Berke and Leading Actress Amelia Huckel-Bauer will be available for a Q&A following the June 12 screening at Wythe Hotel.
Related links