1/1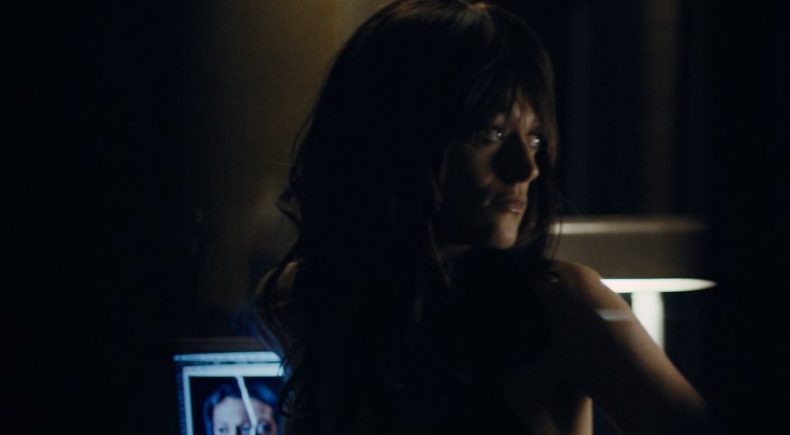 ---
A FILM BY VERA VAUGHN
East Coast Premiere
United States, 2015, 10 min
Shooting Format:2K
Festival Year:2016
Category:Narrative Short
Cast:Marin Ireland
Crew:Written by: Zeke Farrow & Sorrel Brae - Produced by: Stephanie Haberman Bordas & Sorrel Brae - Director of Photography: Jeffrey Kim - Production Designer: Maxwell Nalevansky - Editor: M. Brennan - Associate Producer: Arle Bordas - Casting Director: Allison Twardziak CSA - Composer: Leanna Primiani - Music Supervisor: Ryan McLean - Costume Designer: Erika Munro - Asst Editor & VFX: Jason McConville - Production Supervisor: Dashiell Robb
Email:sorrelbrae@gmail.com
Synopsis
In this ghost story for the digital age, filmmaker Vera Vaughn works late into the night, editing her suspense/thriller about a woman jeopardized by a mysterious home intruder. But when she's interrupted by a knock at the door, Vera's world takes a frightening turn toward the surreal as life threatens to imitate art -- or is it the other way around?
About the director
Sorrel Brae has received numerous accolades for his commercial work including the Young Director Award at Cannes. His short films have been featured on the Sundance Channel and screened at festivals around the world, collecting awards for Best Film, Best Writer, and Best Director.
Sorrel Brae's filmography
Notes
Director Sorrel Brae and Producer Stephanie Haberman will be available for Q&A following the June 4 screening at Windmill Studios.Director Sorrel Brae will also be available for Q&A following the June 9 screening at Windmill Studios.
Related links