1/1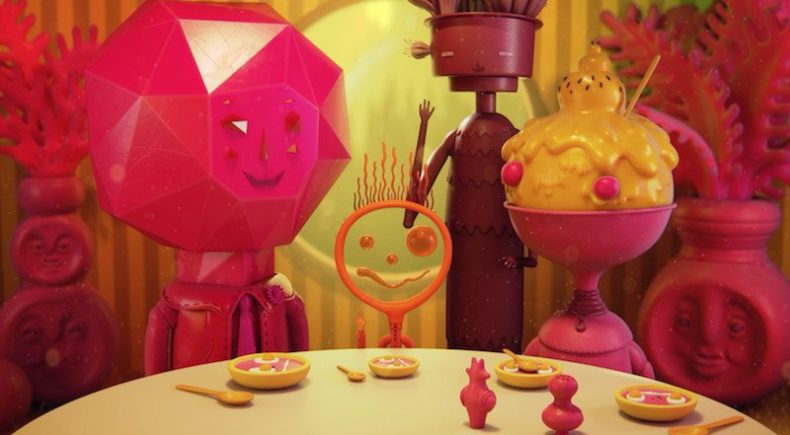 ---
JUNCTION
US Premiere
Director: Nathan Jurevicius
Lithuania, 2016, 7 min
Shooting Format:3D
Festival Year:2016
Category:Animation
Crew:Screenwriting: Nathan Jurevicius - Original Score: Luke Jurevicius - Narrator: Jill Watson - Editing: Luke Jurevicius Production design/art direction: Nathan Jurevicius - Sound Design: Petar Ristic - Sound Mix: Michael Darren - Producers: Migle Pelakauske, Vitalijus Zukas, Luke Jurevicius, Nathan Jurevicius - Executive Producer: Brent Maloney - Animation: Gallus Entertainment - Modelling/rendering/lighting: OKTA
Email:nejurk@gmail.com
Synopsis
For generations the Face Changers have made the clay tokens that alter the winds and faces of their kin. This month the youngest is tasked to take the ten thousand footsteps to the top of the east mountain and engulf the town in the winds of change.
Trailer
About the director
Nathan Jurevicius is a Canadian based Australian illustrator, director, toy designer, author and fine artist. His most acclaimed project to date is Scarygirl, an ever-evolving world of characters manifested through graphic novels, limited edition collectible toys, games and animation. Nathan's recent projects include the multi-award winning film/web series 'Peleda' based on a reinterpretation of Lithuanian mythology and his latest book for Koyama Press - 'Birthmark'.
Filmmaker's note
This film is based on my graphic novel (Junction) published by Koyama Press. On the surface it demonstrates the yearly wind-altering ritual brought about by a member from a special clan of 'Face Changers'. Layers of other subtle themes are woven into the tale that gently suggest the pressures of a young person coming of age and the importance placed on tradition. We are also presented with thoughts on how we react to regular change in our lives and the positive/negative aspects of personal growth.
Related links