1/1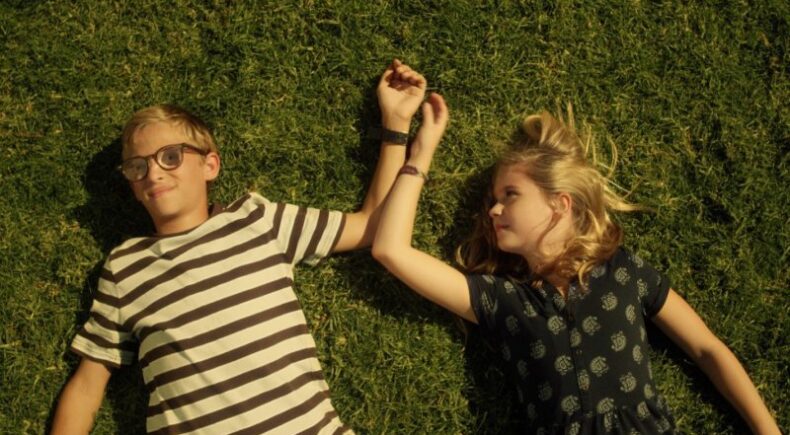 ---
LOVE IS ALL YOU NEED?
NY Premiere
Director: Kim Rocco Shields
United States, 2015, 123 min
Shooting Format:RED
Festival Year:2016
Category:Narrative Feature
Cast:Briana Evigan, Tyler Blackburn, Emily Osment, Jeremy Sisto, Elisabeth Rohm, Kyla Kenedy, Katherine La Nasa, Jenica Bergere, Ava Allen
Crew:Producers: Michael J Zampino & K. Rocco Shields - Screenwriters: K. Rocco Shields & David Tillman - Cinematographer: Sandra Valde - Editor: Peggy Eghbalian - Composer: Brain Mantia, Melissa Reese
Email:media@loveisallyouneedthemovie.com
Synopsis
Bullying, prejudice, and human rights with a twist: Imagine our world where homosexuality is the social norm and heterophobia is common. This award winning controversial feature film is shockingly based on true events - with a flipped perspective: A town is rocked when their local university's picture-perfect star quarterback is outed for being a heterosexual. A young girl is bullied for having a crush on a boy at school. As the unique characters interact and their lives collide, we also get a look at the effects of other instances of bullying and persecution, each pulled from real world experiences, including: An overweight fraternity pledge is subjected to traumatic hazing because of his size. A teacher is fired for selecting a pro-tolerance subject for his students' school play. A religious leader and community figurehead misuses religion to support hate and violence (based on the Westboro Baptist Church). In the wake of these incidents, the people of the town are forced to consider the painful experience of bullying and the drastic results of intolerance. This film is based on the viral short film of the same name, which has organically garnered over 40 million online views internationally since 2012.
Trailer
About the director
Kim Rocco Shields is one of Hollywood's hottest young filmmakers on the rise. Her passion-driven projects fearlessly push the envelope and breach controversial topics. Shields studied Film Theory at the University of California Santa Barbara and was initially drawn to editing. She went on to script-supervise for directors including J.J. Abrams and Gore Verbinski. Shields founded Wingspan Pictures in 2007 and directed and produced several shorts and features, including the short film, Love is All You Need? In 2014 she founded Genius Pictures with the intention of creating films that change culture. She's since produced numerous documentary and educational films for institutions including the University of Southern California. She directed and co-wrote the feature-length film, Love Is All You Need?
Filmmaker's note
Notes
Director/Co-Writer K. Rocco Shields, Producer Michael J. Zampino, Actor Blake Cooper Griffin and others will be available for a Q&A following the both the June 4 screening at Windmill Studios and the June 5 screening at Wythe Hotel.
Related links