1/1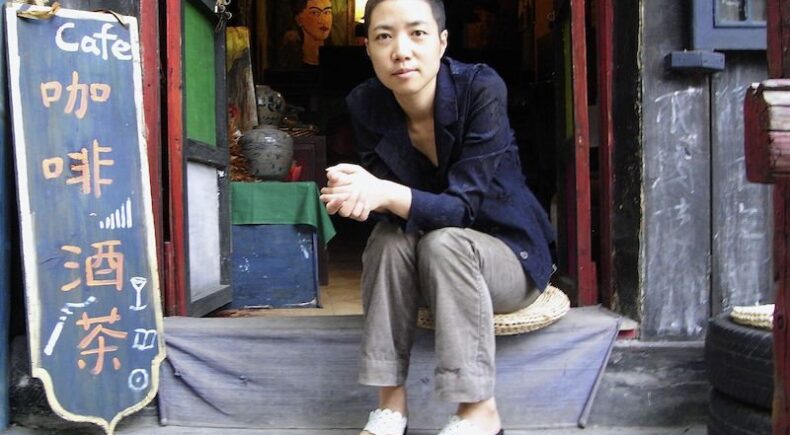 ---
CHINA'S 3DREAMS
US Premiere
Crew:Producers: Nick Torrens - Cinematographer: Nick Torrens - Editor: Nick Torrens
Email:nicktorrens@gmail.com
Synopsis
From a thousand year old village in southwest China, a young woman searches for a meaningful existence. This leads her deep into China's hidden history - a fractured line that runs just beneath the surface of contemporary life.She discovers that her generation's images of their country's history are false... Confused by the expurgated history they learned at school and the silence of their grandparents, China's young people are making their way with three new dreams to guide them: the dream of the present, to make China rich and powerful, the dream of the future, to find a better life; and the almost-impossible dream of the past, the dream of meaningful existence.China's 3Dreams takes us deep inside the present dilemmas and dreams of China's people - without mediation from Western presenters or narrators. Featuring rare archive and extraordinary testimony from former Red Guards and Rebels, here is a powerful parable of China in the twenty-first century.
Trailer
About the director
For 30 years, Nick Torrens has been one of Australia's foremost authors of original, independent documentary, filming subjects in Australia, Asia, Africa, Europe, the US and Canada. His films observe the intimate lives of ordinary and extraordinary people - and the dramatic, unexpected worlds they inhabit. They have screened at major film festivals, in cinemas and on international television. Torrens read Literature and Psychology at the University of Queensland, and continued his education in the wider world on Greek fishing boats, German building sites as both labourer and photographer, as a Dresser in London theatre on Oh Calcutta! and he ran a bar in Paris. Over these years in Europe he was also directing and editing documentaries and short dramas in London, before returning to Australia as a full-time independent filmmaker. Torrens is a founding committee member and former National Chairman of the Australian International Documentary Conference. He has commissioned documentary programming for the SBS Television Network and conducted film development programs for the South Australian Film Corporation, the Pacific Film and Television Commission and the Queensland Documentary Association. He designed and directed courses for the national Australian Film Television and Radio School, taught documentary history and practice, chaired international forums, prepared industry submissions and reviews, assessed projects for federal and state film agencies, acted as mentor for emerging filmmakers and worked to enhance the profile and sense of community among documentary practitioners. In 2005-6 he was Artistic Director of HEADLANDS, Australia's first National Documentary Ideas Development Laboratory. He conducts Master Classes and seminars in documentary technique and gives documentary presentations, including at the Australia-China Business Council, the Victorian College of the Arts, the Australian Film Television and Radio School and the Australian Graduate School of Management at the University of NSW.
Filmmaker's note
I started this Long-term project in 1997. It was filmed over many years, largely alone and at much of my own expense. Its purpose was to bring to the West in general, a deeper understanding of the lives and perspectives of the people of today's China. In the 1990s it was already clear that China would be the nation most crucial to the global future, but for most people, our knowledge of China and our attitudes towards it came largely from the selective agendas of news and current affairs with limited production schedules. So I commenced a long-term project, filming ordinary people in their ongoing lives; stories that may reveal over time, a bigger picture; The aim was to present not outsider analysis nor polemic, but to hear and carry the voices of China's people –showing how their lives are affected by the forces under which they live. I wanted to provide evidence from within and to provoke consideration of the implications for us all of the events and responses that we see. The self-funded filming continued from until 2007 when I managed to access a small budget from the Australian Government's Signature Documentary Fund to continue. As time passed, I gained the whole-hearted trust of the film's main subjects and the project became a joint endeavour – a true collaboration. From there, as the stories developed, this circle of trust grew ever wider, extending to the subjects' families as well as people they knew of who had stories to tell of their times as Red Guards or Rebels during the Cultural Revolution. Through this long-term confidence in the project, the subjects became candid with their information and their stories. They wanted very much for this film to be made and seen. So we are privileged to learn their thoughts, fears and dreams, and the crucial importance of the Cultural Revolution years, which today leave a permanent and traumatic imprint on almost every Chinese family, but are rarely discussed. In China this "missing history" is neither taught in depth nor analysed, so the young are not interested - and their elders are silent. I followed these stories until completion last year. Through China's sustained rise, this project has grown in significance. With China the undisputed challenger for global power and influence, we want and need to know more. Having witnessed such change, I now have the opportunity to present the story. Very soon China's "new generations" of young people will control its destiny. This film invokes the question: How will this change the future – for all of us?
Notes
Director Nick Torrens will be available for Q&A following both the June 6 and June 8 screenings at Wythe Hotel.
Related links