1/1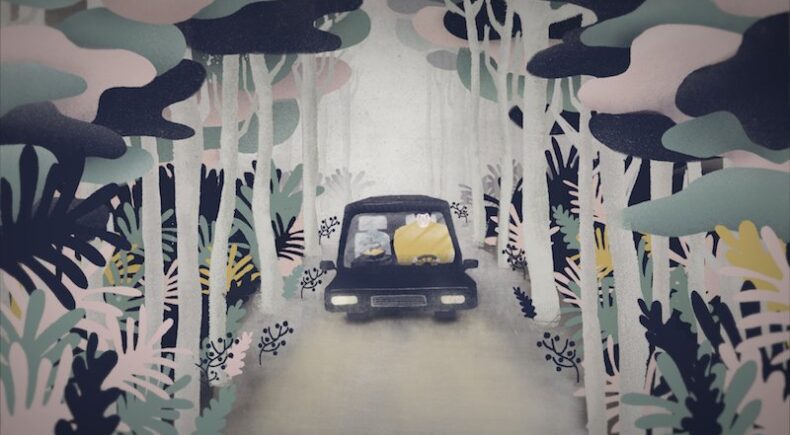 ---
IN A GOOD WAY
Brooklyn Premiere
United States, 2015, 4 min
Shooting Format:HDV
Festival Year:2016
Category:Animation
Crew:Yi Ju Tsai
Email:yiju1217@gmail.com
Synopsis
"In a Good Way" is an 2D animation short about the fear of social value. The poetic story addresses how society tries to shape and distort people, to evoke awareness of respecting one's true voice and following one's natural path. Story began from a typical Asian salaryman who has decided to leave his job and returned to his hometown. En route, he encounters a pine tree blocking his path. He takes the tree home and tries to plant it in his garden, but finds that the tree has a will of its own - just like the salaryman.
Trailer
About the director
Yi Ju Tsai is a video art director and motion designer who was born in Taiwan and received a dual BFA degree in Digital Arts in 2012 from École Professionnelle des Arts Contemporains in Switzerland (2012) and Commercial Design from Ming Chuan University in Taoyuan, Taiwan. Tsai later completed an MFA in Computer Arts with a concentration in Motion Graphics from the School of Visual Arts (2015) in New York.
Filmmaker's note
I continuously explore different techniques and visual strategies to convey my ideas and engage a critical dialogue. As a digital artist and visual communicator, asking questions is what my art is all about. According to Hermann Hesse, "Each man had only one genuine vocation — to find the way to himself." Creativity is a similar journey; always guiding me in unexpected ways as I discover and grow as a human being. Inspiration usually happens when I step away from the computer and begin to notice the world around me. When blocked creatively, I find that a detour from my normal routine can be a revelation. Like the time I spent with my father as he tended his garden. It was a quiet and contemplative moment that produced the conceptual basis for a future animation. In this particular instance, I stepped away, but also came closer to my cultural roots. I discovered that I make my most profound creative work when combining elements of my Asian background into my visual language. The film, In a Good Way, was born.
Notes
Director Yi Ju Tsai will be available for a Q&A following both the June 8 and June 12 screenings at Windmill Studios.
Related links