1/1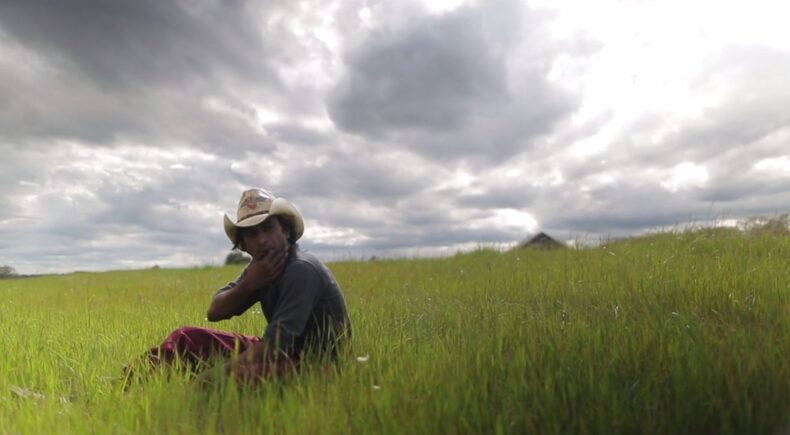 ---
BEAUTIFUL, I AM
World Premiere
United States, 2017, 14 min
Shooting Format:Digital
Festival Year:2017
Category:Documentary Short
Crew:Additional Cinematography: Jon Kasbe - Director of Photography: Ora - Editor: Ora - Original Score: Found Sound Nation - Executive Producer: Christopher Marianetti
Email:pdekornfeld@gmail.com
Synopsis
A young traditional Sufi vocalist from Northern rural Pakistan has dreams of what it means to be a professional musician, making it big in America. When he learns of the Dosti Music Project -- a one-month fully funded musical diplomacy program bringing together musicians from India, Pakistan and the US -- he submits a simple cell phone video of him singing acapela. Imran's voice is remarkable, full of passion, and skillfully controlled. He was selected. Open, joyful and overflowing with energy, Beautiful, I Am follows the journey of Imran Fidah as he attempts to live out the life he always dreamed of, only to realize the reality of what it means to be a touring musician in America dream is not living up to his dream. With an uncertain music career back home, how will Imran return to his family after having had his illusions of American fame shattered?
About the director
Ora DeKornfeld is a recent graduate of the University of North Carolina at Chapel Hill where she studied Media Studies and Gender Studies. She likes to tell stories through video, audio and dance. She is candid, intrepid and unapologetically herself. Her work has been recognized by SXSW, Pictures of the Year International, College Photographer of the Year, The Webby Awards and the Sarasota Film Festival. She loves acro yoga, feminist satire and sleeping on coffee shop sofas. She hates writing in the third person. She is currently based in Brooklyn, NY.
Filmmaker's note
I was brought on to the Dosti Music Project by the Found Sound Nation Team. I was there to document the experience of the fellows (or "Dosts" as we called them) as they spent one month collaborating with one another, making music and touring the country. I was immediately taken by the exuberance with which Imran approached the world. I didn't know this when I started but this piece is a coming of age story, set in the sometimes fickle and turbulent world of a touring musician, challenging our understanding of success and what it means to "make it". The piece is carried by the charm of Imran's character, the richness of his voice and the narrative of what it means to grow up. It is documentary to its core and I learned what his story as we went -- traveling all the way from a music residency in Florida to the Bywater in New Orleans to their final performance at South by South West in Austin, TX.
Notes
Director Ora DeKornfeld will be available for Q&A after the June 3rd screening.
Related links