1/1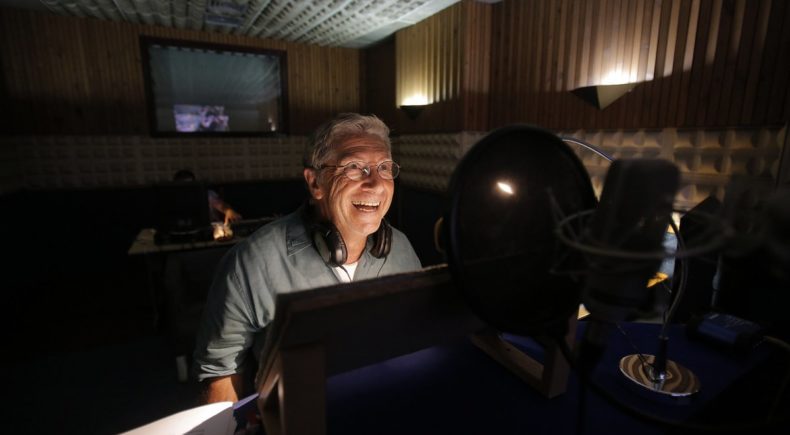 ---
DOUBLE TALK
East Coast Premiere
Director: Jessica Bernstein-Wax
United States, 2016, 14 min
Shooting Format:Digital
Festival Year:2017
Category:Documentary Short
Cast:Joan Pera, Roger Pera
Crew:Producers: Jessica Bernstein-Wax - - Editor: Anthony Gannon - Director of Photography: Andrés Kudacki - Music: Casey Cameron - Sound Mix: Scott Steiner
Email:jessicabw@gmail.com
Synopsis
Joan Pera has dubbed "everyone but Sophia Loren," supporting his family of eight for 30-plus years as the onscreen voice in Spain of celebrities like Woody Allen, Rowan Atkinson and Jerry Lewis. Now his son, Roger, is following in his footsteps. Father and son explain the quirky world of international dubbing.
About the director
Jessica Bernstein-Wax has worked as a news reporter and digital editor in Spain, Mexico and the San Francisco Bay Area. She also spent time in New York City working in motion graphics and video post-production. "Double Talk" is her first film.
Filmmaker's note
I first heard Joan Pera dubbing Woody Allen while I was working as a reporter in Spain in 2006. I went to see the film "Scoop" and was amazed to hear such a close approximation of Mr. Allen's voice in Spanish—and to learn that Mr. Pera had dubbed Woody Allen since 1989. While I didn't have time to do a story on Mr. Pera before I left Spain for another job, I approached him several years later about making a documentary. The resulting film touches on the joys and challenges of serving as the onscreen voice for other actors, all while competing with family members for work. Indeed, Mr. Pera's son, Roger, is a well-known Spanish actor and dubber in his own right, and father and son enjoy a very lively and (mostly!) tongue-in-cheek rivalry.
Notes
Director Jessica Bernstein-Wax will be available for the Friday, June 9th screening.
Related links