1/1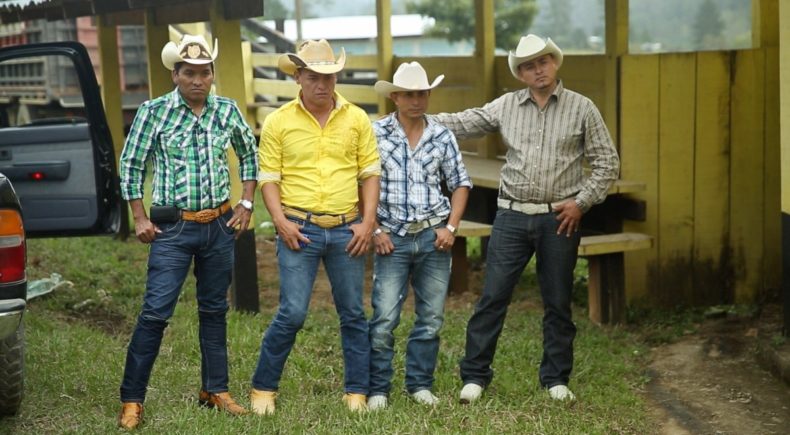 ---
OLANCHO
East Coast Premiere
Director: Christopher Valdes & Ted Griswold
United States, 2017, 70 min
Shooting Format:Digital HD 1080
Festival Year:2017
Category:Documentary Feature
Crew:Producers: Jeff Consiglio, Esther Anino - Editor: Andrea Chignoli - Director of Photography: Shlomo Godder
Email:olanchomovie@gmail.com
Synopsis
Manuel is a farmer from a rural village in the mountains of Eastern Honduras. He aspires to be a musician but quickly realizes his only patrons are the powerful drug bosses who terrorize his region. When a song he writes that angers a dangerous drug cartel, Manuel is forced to make the most difficult decision of his life; continue his quest for fame, or flee. Manuel comes from the most murderous country on earth. With a murder rate nearly 18 times higher than that of the U.S., it is no mystery as to why thousands of people are fleeing the country every month in search of safety and security. "Olancho" goes beyond the statistics, though, and offers a ground-level look at the struggle of Central American immigrants.
Trailer
About the director
Christopher Valdes and Ted Griswold met in 2010 after we were both dropped off in Olancho, Honduras to teach English at a small school there. Wide-eyed and eager, we were starting our first post-college jobs and set out to change the world. We quickly learned that the region is well known in Honduras to be the landing strip for drug planes from South America heading north to the US. With a growing demand for cocaine in North America, Olancho has become synonymous with drug trafficking, violence, and lawlessness. We saw and experienced that firsthand, but we also saw another side of Olancho. With little government or police protection, Olanchanos are hardened to the violence that plagues their lives. A resilient spirit is born and through it all, the people of Olancho move onward, raising families, and creating beautiful music. Given the way we became embedded in the community living in Olancho for 2 years, and the incredible access our characters gave us, we are the only ones that can tell the story of Olancho from this perspective. From staring down the barrel of an AK-47 in Honduras to overcoming the obstacles inherent to first-time filmmaking, "Olancho" has proven to be a challenging endeavor. The continuous outpour of support from the Honduran community in the U.S. and in Honduras confirms that "Olancho" is an important story that needs to be told.
Notes
Directors Christopher Valdes and Ted Griswold will be available for Q and A after the June 3rd screening.
Related links