1/1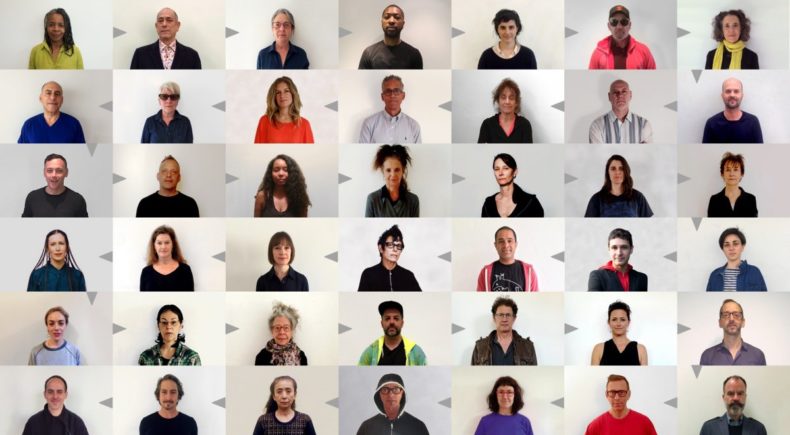 ---
EXQUISITE CORPS
NY Premiere
United States, 2016, 6 min
Shooting Format:HD
Festival Year:2017
Category:Experimental
Cast:Bebe Miller, David Dorfman, Victoria Marks, Kyle Abraham, Andrea Miller, Joe Goode, Sara Pearson, Pavel Zuštiak, Doug Varone, Liz Lerman, David Rousseve, Kate Weare, Ann Carlson, Stephan Koplowitz, Larry Keigwin, Mark Dendy, Sidra Bell, Vicky Shick, Susan Marshall, Faye Driscoll, Claire Porter, Beth Gill, Jonah Bokaer, Lionel Popkin, Elizabeth Streb, Ivy Baldwin, Jane Comfort, Meredith Monk, Zoe Scofield, Annie-B Parson, Deborah Hay, Miguel Gutierrez, Jamey Hampton, Ashley Roland, John Jasperse, Sean Curran, Neil Greenberg, Pat Graney, Stephen Petronio, Eiko Otake, Daniel Ezralow, Brian Brooks
Crew:Producers: Mitchell Rose - Screenwriters: Mitchell Rose
Email:MitchellRose@mac.com
Synopsis
42 American contemporary choreographers link together on a chain love letter to dance.
Trailer
About the director
Prior to becoming a filmmaker, Mitchell Rose was a New York-based choreographer. His company toured internationally for 15 years. Eventually he was drawn more to visual media and graduated from The American Film Institute as a Directing Fellow. Since A.F.I. his films have won 84 festival awards and are screened around the world. The New York Times called him: "A rare and wonderful talent." The Washington Post wrote that his work was "in the tradition of Chaplin, Keaton, and Tati-funny and sad and more than the sum of both." Mr. Rose tours a program called The Mitch Show, an evening of his short films together with audience-participation performance pieces. He toured The Mitch Show in Kosovo as a U.S. State Dept. Cultural Envoy. Mr. Rose is currently a professor of filmmaking at Ohio State University.
Mitchell Rose's filmography
Filmmaker's note
Exquisite corpse is a literary form where a story is passed from writer to writer, each picking up where the previous left off. Exquisite Corps is a dance version of that, and the my fourth (and final) film in my ¡°Hyper-Matchcutting" series ¡ª films where every adjacent edit is perfectly aligned in position and continuity. This technique of Hyper-Matchcutting has the effect of creating equalization. When a new image takes the place of an old image, with the same continuity of action, it says, These things are equal. I wanted to bring that equalization to a community of choreographers. When I was choreographer, I remember a certain sense of competitiveness I felt, sitting in my office working to get gigs and grants. And that was unfortunate, because really choreographers are members of a great family. In this film, I wanted to create an ode to that connectedness, to assemble a broad community of artists, tying them together with a common goal while honoring their differences and eccentricities. And in doing so, create a love letter to dance.
Related links