1/1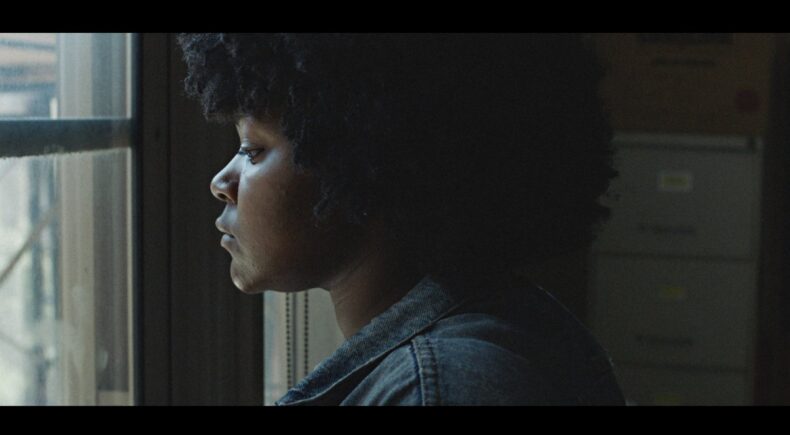 ---
THINGS I CARRY INTO THE WORLD
Brooklyn Premiere
Director: Jamil McGinnis & Pat Heywood
United States, 2016, 3 min
Shooting Format:Digital
Festival Year:2017
Category:Experimental
Cast:Esther Aloba, Trace DePass, Nkosi Nkululeko, Makayla Posely
Crew:Producer: Claire McGirr - Executive Producers: Carolyn Casey, Todd Boss, Egg Creative - Director of Photography: Frances Chen - Editor: Mark Potter - Words: Cynthia Manick - Casting: Safiya Martinez Connell, Adam Falkner, Shannon Matesky - Colorist: Mikey Rossiter - Composers: Rob Barbato, Matthew Compton - Sound Mixing: Paul Weiss
Synopsis
Inspired by the work of four New York City poets, THINGS I CARRY INTO THE WORLD is an abstract meditation on the body, the feminine, the everyday realities of being young and black, and the fragile relationship between the manmade and the natural.
About the director
Jamil McGinnis & Pat Heywood are a filmmaking director duo based in Brooklyn, New York. Pat, 26, grew up in Fall River, Massachusetts. In 2013, he graduated from Emerson College, where he studied Film and Television and interned at NBC, BBC, and was nominated to partake in the prestigious Writers Guild of America East Mentorship Program. Jamil, 23, is a Turkish & African American director from Kaiserslautern, Germany. Jamil's interest in film began at a young age with an extensive background in photography. Upon graduating business school from Florida A&M University and a couple Wall Street stockbroking gigs under his belt, Jamil jumped into the film industry and hasn't looked back. Pat has worked as a coordinator at the production companies SMUGGLER and Here Be Dragons for over three years, while Jamil works as a producer at the advertising agency Droga5.
Filmmaker's note
We found adapting poetry into film to be creatively liberating. Sort of like putting together a thematic puzzle; juxtaposing images, observing, asking questions. We wanted to make something that was dense and abstract, but still find moments of meditation to digest the language. This incredible nonprofit, Urban Word NYC, teamed us up with four poets: Esther, Nkosi, Makayla, and Trace. The scenes featuring them are actually adaptations of their own poems, which you hear briefly in the opening scene. What we ended up with was moments from four separate films, crafted under the umbrella of Cynthia Manick's original poem. With themes like the body, the feminine, and the everyday of being young and black—those additional creative perspectives were vital. We wanted to explore the one-sidedness of the relationship between the manmade and the natural. One makes decisions for the other. There's such fragility in that. When we looked through that prism, we figured just observing the four poets through the confines of their own creativity would have a huge amount of depth. We wanted to find what was between the manmade and the natural, which ended up being humanity.
Related links