1/1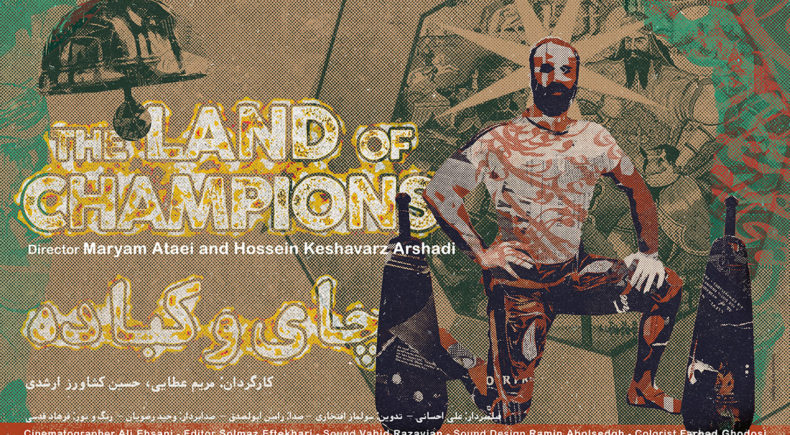 ---
The Land of Champions
World Premiere
Directors: Hossein Keshavarz and Maryam Ataei
Iran, 2022, 18 min
Shooting Format:Digital
Festival Year:2022
Category:Documentary Short
Crew:Writers: Hossein Keshavarz, Maryam Ataei. Producers: Hossein Keshavarz, Maryam Ataei.
Email:hokesh@gmail.com
Synopsis
The House of Power (zurkhuneh), a home for traditional Persian martial arts, creates a strong community in a south Tehran neighborhood.

Members gather several times a week to listen to the leader (morshed) play the drums and sing mystical poems from Rumi, Fedousi and others, as they do calisthenics and bodybuilding. Think yoga and soul cycle meets poetry reading and church revival.

A master tries to pass on this ancient tradition to the younger generation as he fights for the sport to gain recognized status like Taekwondo or Judo.

A disciple trains his body, heart and soul under the tutelage of his master, while juggling the demands of being a university student.

An old man comes to the House of Power religiously after it helps him recover from an accident in which he was told he would never walk.

The three of them come together, along with many others, to form a brotherhood rooted in centuries of tradition.
About the directors
Hossein Keshavarz - Hossein Keshavarz completed his MFA in Film at Columbia University. Maryam Ataei completed her BA in directing in Soureh University and MFA in Dramatic Arts at Tehran Art University.

Their debut feature, "Dog Sweat", was released to critical acclaim in 2011. It won Jury Awards at Rome International Film, Austin, Nashville and Little Rock Film Festivals. The film was nominated for a Film Independent Spirit Award in 2011.

They have directed and produced numerous documentaries and serve as a cultural consultant for television and film. They were associate producers for the Sundance Audience Award winner, "Circumstance".

Maryam also has extensive theater experience, acting in several major productions by renowned directors at Tehran's main theater, including BEATLES, directed by Shokoofeh Masour and HAMLET, directed by Tom Ridgely, at the Sheen Center in New York City.

Hossein has worked extensively as a commercial and documentary editor, including for the lauded doc feature, Los Ultimos Frikis.
Maryam Ataei -
Related links