1/1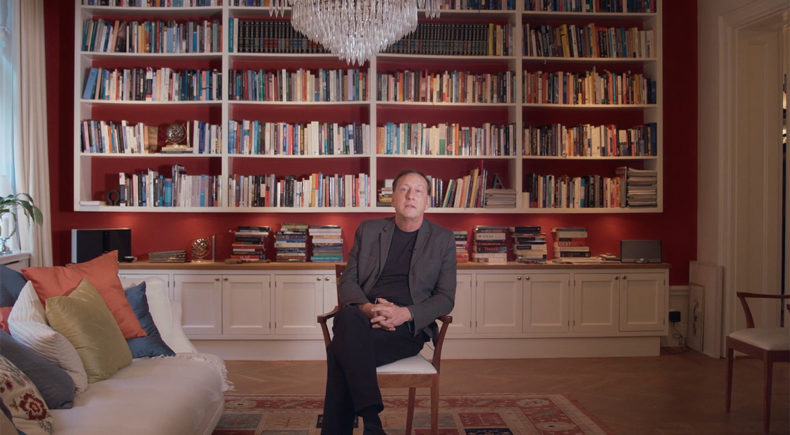 ---
Good Life
US Premiere
Directors: Marta Dauliūtė and Viktorija Siaulyte
Crew:Writers: Marta Dauliūtė, Viktorija Šiaulytė. Producers: Marta Dauliūtė, Viktorija Šiaulytė, Dagne Vildziunaite, Niklas Kullström.
Email:elisabeth@mdemc.se
Web:www.mdemc.se
Synopsis
Good Life lets you in behind the curtain of a co-living start-up that inspires its tenants to run their entire life as a business operation. What happens when corporate storytelling becomes part of one's innermost self and community becomes a commodity?
About the directors
Marta Dauliūtė - Marta Dauliūtė (1984, Šiauliai, Lithuania, currently based in Sweden) studied film directing at Valand Art Academy in Gothenburg. Her films Second Class and Crisis Document - A Survival Guide have been screened at Hot Docs, DOK Leipzig, Kasseler Dokfest, Thessaloniki International Film Festival, Ji.hlava IDFF among others. In addition to directing and producing short and feature documentaries, Marta is a co-organiser of Noncitizen, a nomadic film project. In 2012-2014 she chaired the Swedish Independent Filmmakers Association. She also works with casting, as a film dramaturg, intimacy coordinator and teaches film directing. Along with partner Elisabeth Marjanović Cronvall, she runs the Stockholm based production company MDEMC. Viktorija Šiaulytė (1985, Kaunas, Lithuania) is a curator and filmmaker based in Berlin. She holds an MFA in Critical Writing and Curatorial Practice at Konstfack, University of Arts, Crafts and Design in Stockholm, Sweden. Viktorija works as an independent curator and producer within the fields of contemporary art, architecture and film. She was a fellow at Akademie Schloss Solitude in 2020-21. 2013-18 Viktorija was one of the co-curators of Zooetics, a transdisciplinary art research project, organised by Jutempus Interdisciplinary Art Program in Vilnius, Lithuania. She is now co-curating Videograms, a recurring festival and event series for artists' films and video art. Together with Marta Dauliūtė and Elisabeth Marjanović Cronvall, Viktorija co-founded Last Project, a platform for new ways of working with audience engagement through long term collaborative productions. With Last Project, they were awarded a research residency at Vilem Flusser Archive and presented events at the Transmediale festival for art and digital culture (Berlin, Germany) as well as the National Gallery of Art (Vilnius, Lithuania).
Viktorija Siaulyte -
Filmmakers' note
A photo covers the front page of the Swedish national newspaper: a group of six people sit together on a large sofa with their laptops open. They smile at the camera. The atmosphere looks both homey and professional. The headline says: "They live at their workplace".

As most cultural workers, we are both involuntary entrepreneurs. Perhaps that is why this image resonated so much with us. We also live at our workplace and work from our beds. We are also accustomed to feeling the warmth from the laptop battery spreading all over our knees.

Tech Farm is a real-estate start-up located in the centre of Stockholm, where 50 entrepreneurs live and work together. We see it as a metaphor, or a final frontier, where entrepreneurial attitude has invaded the whole human existence. What is required of us as fragmented individuals is a constant mode of enthusiastic self-determination, self-promotion and self-realisation.

We see how the tenants of the real estate start-up live enclosed in an environment that demands an entrepreneurial attitude in every moment of their lives. We can wholeheartedly identify ourselves with their longing for collectivity. But precisely this feeling of longing is treated by the company as a business opportunity. Belonging, in this case, becomes part of the company's product.

As independent filmmakers, our personal recurring financial struggle provides us with a lens to understand why the overall narrative of entrepreneurial empowerment is so problematic. It is an overarching lie that thrives on our own active participation. Yet, it is an analysis that we have never been able to share with entrepreneurs outside of the cultural field – our own experience of precarious living conditions constantly contradicts with today's all-encompassing entrepreneurial ideology.

We want to disrupt the commercial storytelling that turns community and belonging into commodities. For if there was no community, there would only be three square meters of living space sold way overpriced. By exposing these contradictions, we aim to bring new perspectives to the increasingly dominant tendency to run the whole society as a start-up.
Related links