1/1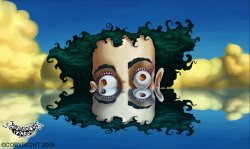 ---
LIFE IN TRANSITION
Director: John R. Dilworth
United States, 2005, 4 min
Festival Year:2006
Category:Animation
Crew:Original Score: Masami Tomihisa - Sound: Pierre Lemarchand - Compositing: Thomas Bayne - Art Director: Andrew Covalt
Sales:John R. Dilworth c/o Stretch Films, Inc., 6 West 18 Street, 2nd floor, New York, NY 10011 USA - T: 212.691.9969 - F: 212.691.6859
Email:info@stretchfilms.com
Synopsis
Life in Transition is a visual and symbolic journey depcting the continual transformations of life from birth to death to re-birth.
About the director
Academy Award nominated director John R. Dilworth is a New York-based animation director and designer whose work has appeared on HBO, FOX, Cartoon Network, Nickelodeon, MTV, Canal +, and Arte, as well as the Museum of Modern Art, and the Guggenheim Museum in New York City. He has produced thirteen award-winning independent and sponsored films, which have screened around the world, including "The Dirdy Birdy," "The Chicken From Outer Space," and "Life in Transition." Dilworth is also the creator of the top-rated Cartoon Network series, "Courage the Cowardly Dog."
Notes
Executive Assistant Kasey Frazier will be available for Q&A after the screening.
Related links