1/1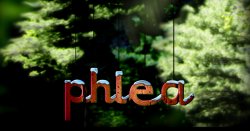 ---
5 LBS. OF DAMN HANDSOME
United States, 2005, 2 min
Festival Year:2005
Category:Animation
Cast:Flea, Geraldine
Crew:Original Score: Chris Bowers/Kings County Queens - Sound: Laura Hanna - Add'l Animation: Kyle McCulloch & Damon Ciarelli
Sales:Molly Schwartz, Director
Email:info@phlea.tv
Web:www.phlea.tv
Synopsis
A 1.5 minute plastic rainforest lounge diorama collage about a very small 12 year old dog animated from paintings and photographs taken in and around an old Brooklyn apartment, McCarren Park, Central Park Zoo, Berlin, Germany and upstate NY.
About the director
Molly Schwartz combines painting, drawing, photography and animation to build conveyor-belt video voyages-traveling through aerial, arboreal and aquatic scenes. She was born in New York City, raised in Oklahoma and earned her BFA in painting from the School of the Art Institute of Chicago. She has lived in Katmandu, Los Angeles, and since 1999, Brooklyn. She shows her animated videos and drawings in festivals and exhibitions worldwide. Schwartz currently freelances for independent film and television.
Molly Schwartz's filmography
Notes
Director Molly Schwartz will be available for Q&A after the screening.
Related links