1/1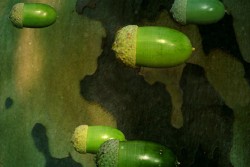 ---
AFTER YOU LEAVE...
United States, 2007, 4 min
Festival Year:2008
Category:Animation
Crew:Music: Eric Eble
Sales:Molly Schwartz, Brooklyn NY 11211, US
Email:info@phlea.tv
Web:www.phlea.tv
Synopsis
We thought the conflict of the neighborhood existed in the realm of construction, rent increases and population explosion, but there is another offensive underway...the mute struggle of the linden, ash, gingko and plane tree. This project documents a silent war, the War of the Trees. Here we see the trees' stoic refusal to submit to the dominating infrastructure-aggressive constriction and unremitting subjugation by the sidewalks, fences, buildings and decorative borders in this arboreal battle-zone.
Trailer
About the director
Molly Schwartz combines painting, drawing, photography and animation to build conveyor-belt video voyages-traveling through aerial, arboreal and aquatic scenes. She was born in New York City, raised in Oklahoma and earned her BFA in painting from the School of the Art Institute of Chicago. She has lived in Katmandu, Los Angeles, and since 1999, Brooklyn. She shows her animated videos and drawings in festivals and exhibitions worldwide. Schwartz currently freelances for independent film and television.
Molly Schwartz's filmography
Notes
Director Molly Schwartz will be available for Q&A after the screening.
Related links