1/1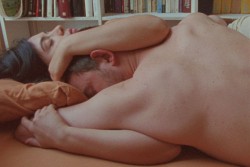 ---
SMALL APARTMENT
NY Premiere
United States, 2007, 8 min
Shooting Format:Super 16
Festival Year:2008
Category:Narrative Short
Cast:Alex Wasinski, Julia Fragias, Alexandre Marouani
Crew:Cinematographer: Sean Williams - Sound: John Bosch
Sales:Andrew T. Betzer, Jersey City, NJ - T: 410-274-3868
Email:betzerhere@hotmail.com
Synopsis
A middle aged man, his son, and his daughter-in-law explore love and perversion in 700 square feet of space.
About the director
Andrew T. Betzer lives in the New York area. In addition to making films, he also works at Cineric Inc., restoring/preserving films.
Andrew Betzer's filmography
Notes
Director Andrew T. Betzer will be available for Q&A after the screening.
Related links