1/1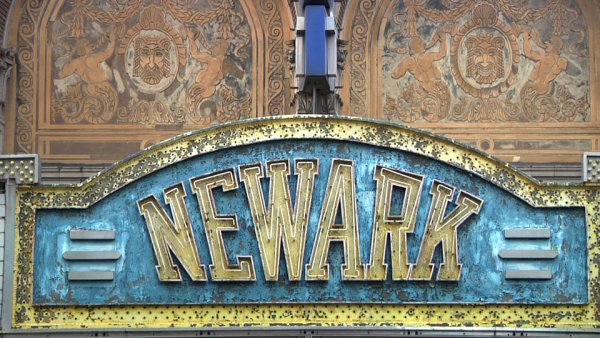 ---
THE RINK
NY Premiere
Director: Sarah Friedland
United States, 2012, 55 min
Shooting Format:HDV
Festival Year:2013
Category:Documentary Feature
Crew:Producers: Sarah Friedland, Ryan Joseph
Email:therinkthemovie@gmail.com
Synopsis
Branch Brook Park Roller Rink, located in Newark, NJ, is one of the few remaining urban rinks of its kind. This concrete structure is nestled in the pit of a hill bordered by public housing and a highway. Upon first glance, the exterior resembles a fallout shelter; however, the streamers and lights of the interior are reminiscent of 1970s roller discos. This vibrant film depicts a space cherished by skaters and a city struggling to move beyond its past and forge a new narrative amidst contemporary social issues.The Rink illustrates a space transformed and its symbolic representation to those who use it. Two main characters emerge: Bonesaw, a tough talking, tattooed member of the Garden State Roller Derby Team; and Graylen, a deeply spiritual, Gospel Night skater. On the surface these two characters are different, both ideologically and in their social and racial backgrounds. However, the film reveals a shared past of violence and drug abuse from which the rink provides a much needed refuge.
Trailer
About the director
New York based filmmaker Sarah Friedland received her BA from Sarah Lawrence College in 2003 where she studied film and sociology. She also attended the International School of Film and Television in San Antonio de los Baños, Cuba. She has worked as an editor with several filmmakers in the New York area and abroad to produce socially minded and creative films. Her first feature documentary, "Thing With No Name," screened at widely around the world and was supported by grants from Jerome Foundation, the Paul Newman Foundation and the William H. Prusoff Foundation. In 2009, she was named "One of the top 10 Filmmakers to Watch" by the Independent Magazine. She is currently producing "Jeepney" by director Esy Casey and teaches at John Jay College in New York City.
Sarah Friedland's filmography
Notes
Director/Producer Sarah Friedland and Producer Ryan Joseph will be available for a Q&A after the screening.
Related links