1/1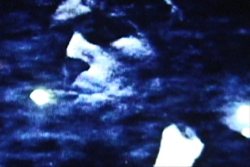 ---
SLOUGH POEM 1
World Premiere
Denmark, 2006, 3 min
Shooting Format:HI-8
Festival Year:2006
Category:Experimental
Cast:Anders Bramsen
Crew:Original Score: Daniel Alcheh and SUIT (Nathan Howe/Roland Toledo) - Sound: Daniel Alcheh, Reda El-Kheloufi, Anders Bramsen - Executive Producer: Joe Sucher, Steve Fishler - Associate Producer: Lea Kelmann
Sales:Pacific Street Films - T: +1 914 478 1900
Email:anders@pacificstreetfilms.com
Synopsis
An anti-drug picture. An electric look at the silence before the storm. A Cocaine poem. The horrifying experience of mind-altering substances. We see: people-empty streets while original poetry is presented both in voice over and in subtitles traveling across the screen. The video documents the last hours of the twentieth century, capturing downtown and suburban Copenhagen, Denmark. Footage shot on New Years Eve 1999/2000.
About the director
Anders Bramsen (Copenhagen, 1974) lives and works in New York City. Anders attended various art and film schools. Since 1996 he has created a number of experimental films and dramatic shorts. Bramsen's work emerges from situations where personal isolation, inner lives and surreal fantasies rules. Often his themes are based on observations of life's conflicts and pains, dreams and adventures, poetry, violence and aggressive rawness.
Anders Bramsen's filmography
Notes
Director Anders Bramsen will be available for Q&A after the screening.
Related links